This manual was written for IOS version 15 and IPadOS. In different versions of IOS the procedures and functionalities could be different.
Take the following steps when your iPhone or iPad erroneously connects to the Apollo14 Guests Wi-Fi network instead of Apollo14:
1. From the home screen go to Settings
> Wi-Fi.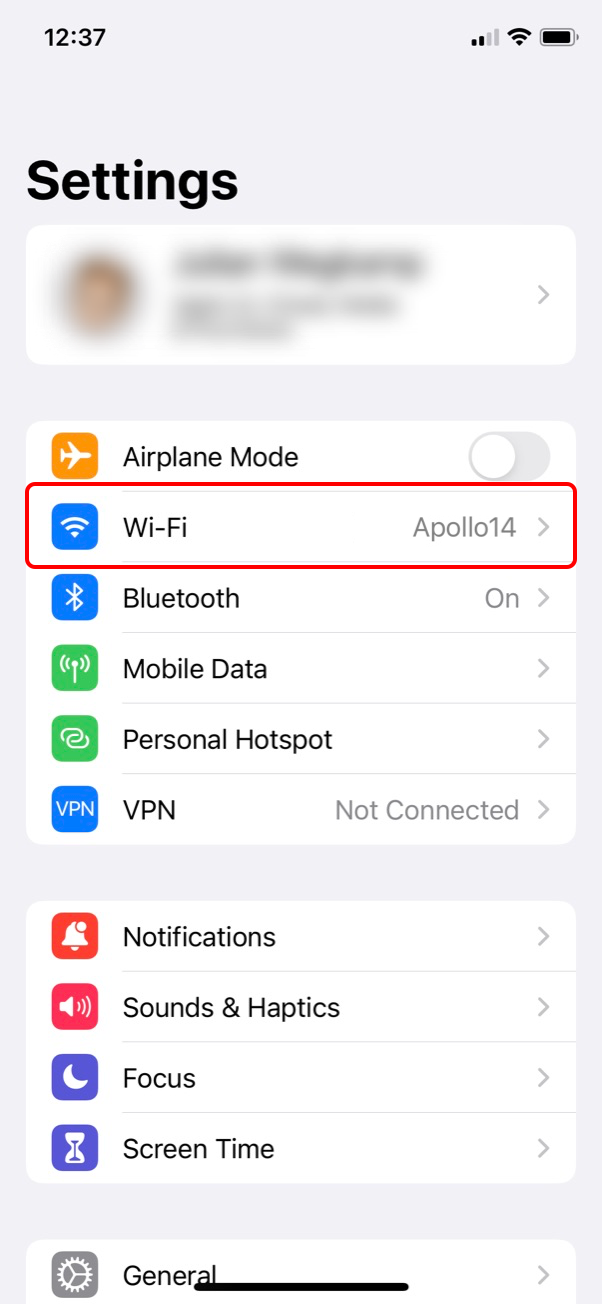 2. Find the network Apollo14 Guests in the My Networks list and tap on
next to Apollo14 Guests to open netwerk details.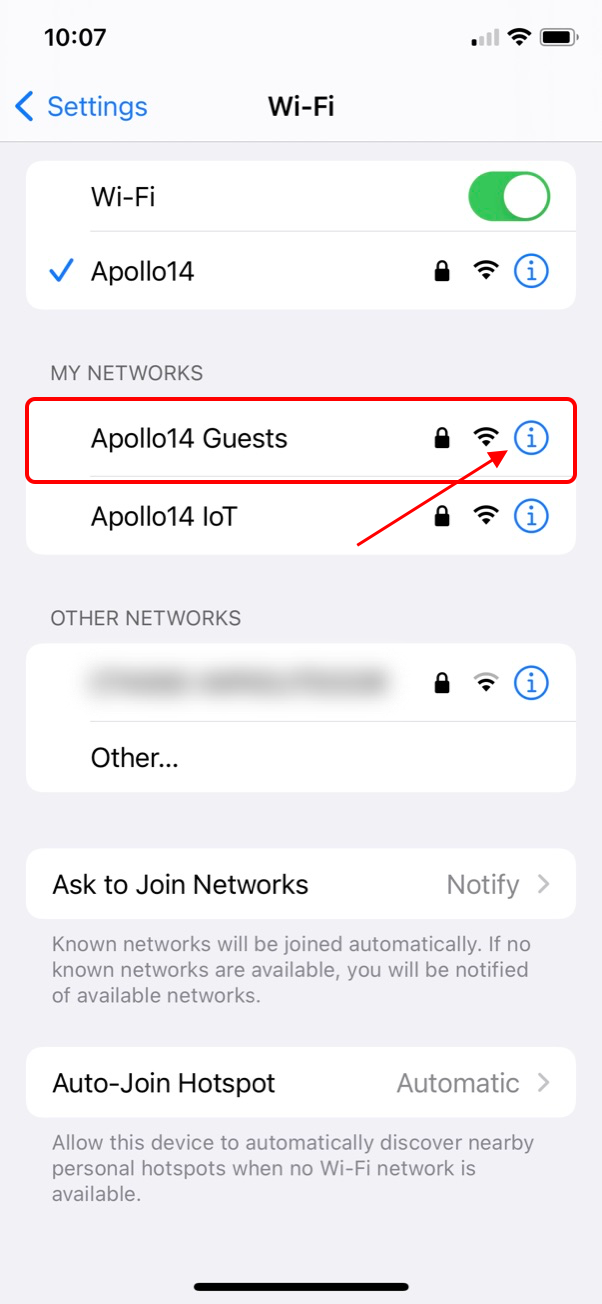 3. Tap on Forget this Network and confirm by tapping Forget. Your iPhone of iPad won't automatically connect to Apollo14 Guests anymore.